See where the romance begins, in our photo studio!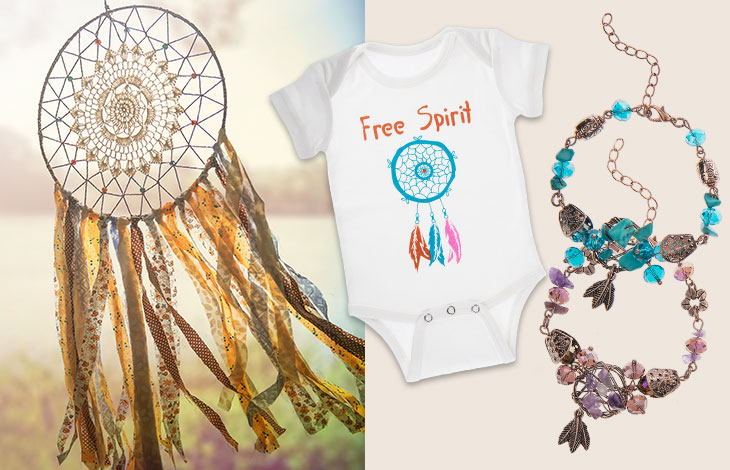 Dream catchers have always captured our imagination, and in today's hectic world, the peace and calm invoked by them is truly appealing. We have taken this concept across several categories, so more people can bring this tranquil beauty with them in their daily life.
Traditional dream catchers were crafted to filter out bad dreams in the center web, and only allow good dreams to enter your mind while sleeping. Today, we use dream catchers to remind us to always focus on the positive and let go of the negative in our lives. As well as our classic hangings, the dream catcher motif is captured in folkloric bracelets, whimsical baby wear, charms, bags and ornaments. We see that the designs appeal to a wide range of customers, and will continue to be popular going forward.
Fabulous Fringe: This look started on the streets, as lots of great fashion trends do, but has gained traction and is now firmly established as a style that appeals to women of all ages. It's not just boots and boho now–tassels and fringe can be subtle and sophisticated.
A good example of 'grown up' fringe is seen in our Style 101 spring release. The cool pastel tones for Spring are accented with jewelry in iced mauves, grays, taupes and rose. Some styles have an echo of dreamcatchers, some include charms and beads for a more feminine appeal. But always, in wraps, hats, bags or jewelry, the style is clean, understated and versatile.